May 13th BBQ!
Spring has well established itself and summer will soon be here! As I am moving, this will be the last BBQ party at this beautiful location.
I am selling and giving away stuff!. Email me or telephone for details. (My email address and phone number is on the flier.)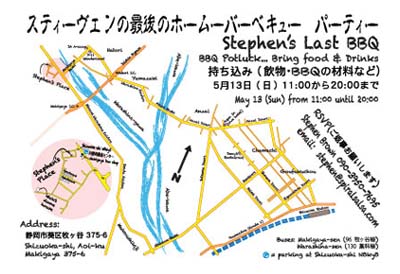 The Last BBQ: Click to download PDF
This is a pot-luck, as usual. There will be kitchen cooking facilities and a BBQ so bring ingredients or bring a main dish... your choice. BYOB. Ice provided.
Date/Time:
Sunday, May 13th.
Open house from 11 noon to 8 PM. (come whenever you're free that day.)
RSVP
Please use the contact form on this blog or the email address on the PDF flier to let me know you are coming.